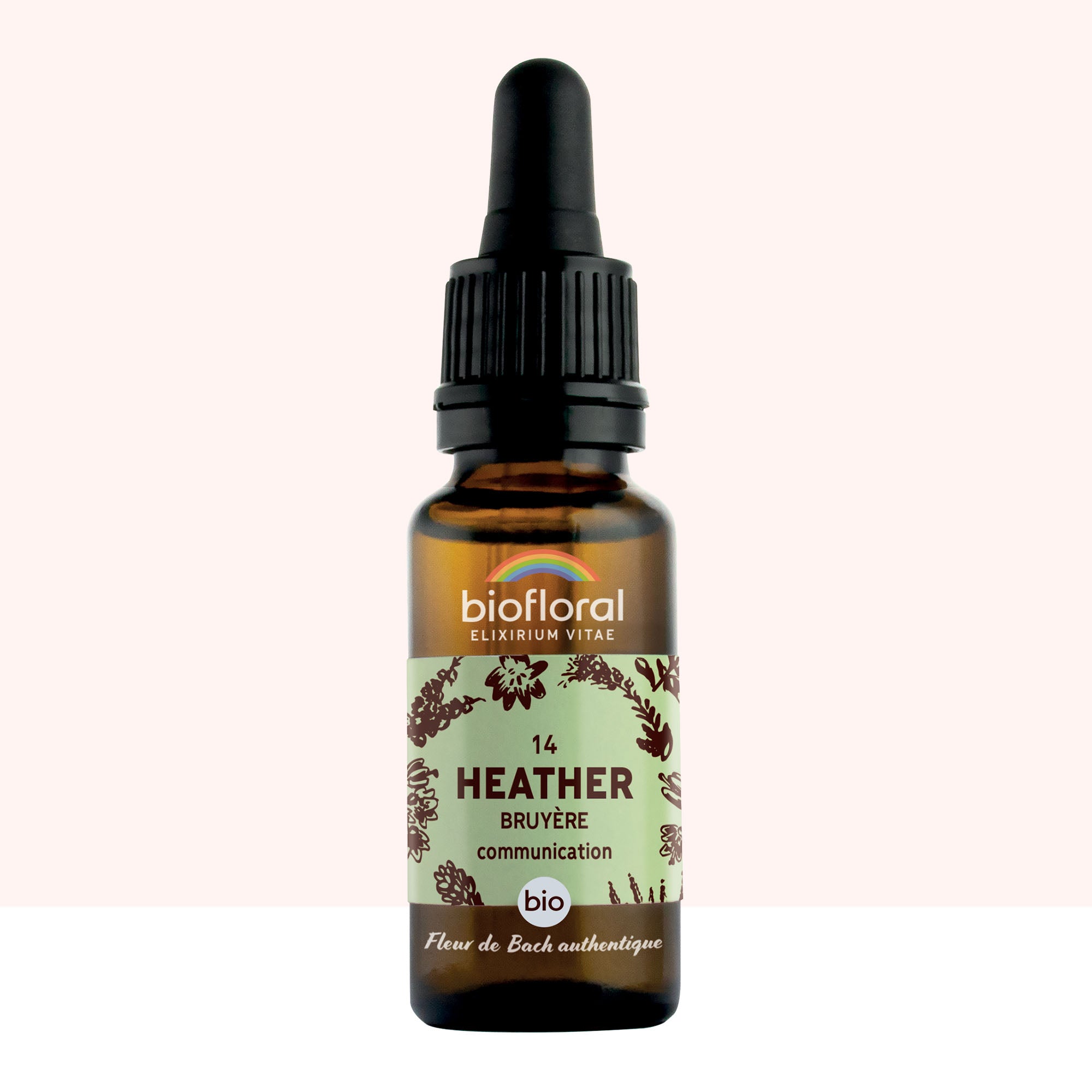 Bach Flowers - Drops
14 - Heather - Heather - Organic
Promotes sociability, openness to others, communication and altruism.
detailed description

Bach Flowers are a natural and individualized response to your emotional imbalances. Bach Flower Heather/Heather helps in cases of self-centered attitude, selfishness, difficulty listening to others. Heather allows you to open up to others, learn to listen to them and regain confidence in yourself.
Composition

Organic* Demeter** cognac, preparation of spring water with organic Bach Flower* according to the original method (Heather / Calluna vulgaris) at 1/240th.
How to use

"3 to 4 DROPS under the tongue or in a glass of water.
4X/DAY For 1 to 4 weeks.
If necessary, 1 dose every 1/4 hour."
Usage precautions

Do not exceed the recommended dose. Does not replace a varied and balanced diet or a healthy lifestyle. Keep out of reach of young children.

Adutes




This product has no reviews yet.
*Free delivery from €35 of purchases at a relay point and from €50 of home purchases.