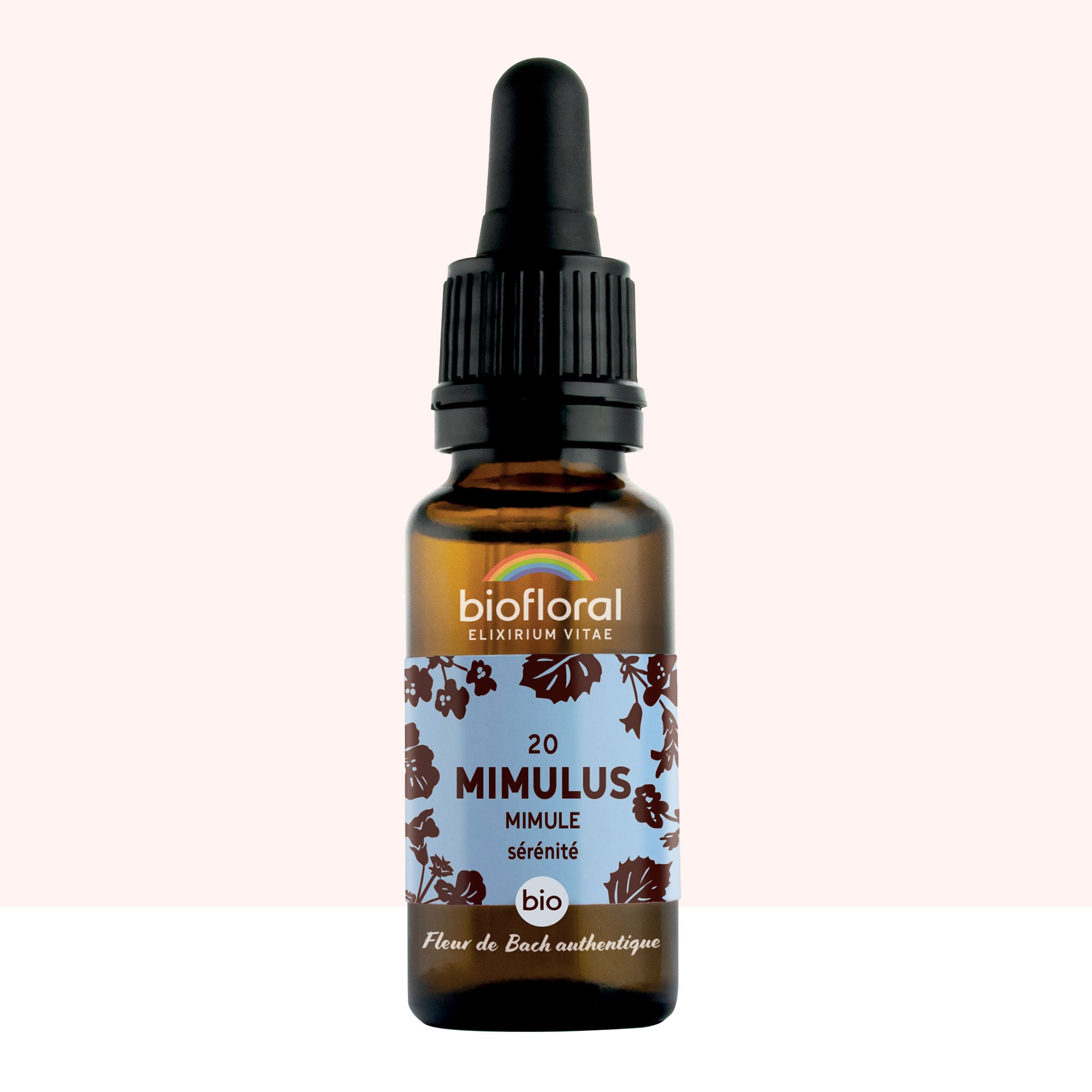 Bach Flowers - Drops
20 - Mimulus - Mimulus - Organic
Contributes to overcoming fears, to the return of courage.
detailed description

Bach Flowers are a natural and individualized response to your emotional imbalances. The Bach Flower Mimulus/Mimule helps in cases of well-identified and blocking fears or phobias: fear of storms, of the dark, of speaking in public, of an accident... which you bear in silence. Mimulus gives you the courage to face confrontation, to overcome your fears. You regain courage and your ability to think.
Composition

Organic* Demeter** cognac, preparation of spring water with organic* Bach Flower according to the original method (Mimulus /Mimulus guttatus) at 1/240th.
How to use

3 to 4 DROPS under the tongue or in a glass of water.
4X/DAY For 1 to 4 weeks.
If necessary, 1 dose every 1/4 hour.
Usage precautions

Do not exceed the recommended dose. Does not replace a varied and balanced diet or a healthy lifestyle. Keep out of reach of young children.

Adutes




This product has no reviews yet.
*Free delivery from €35 of purchases at a relay point and from €50 of home purchases.